The Brough Superior 982cc SS100 is a classic British motorcycle that was produced between 1924 and 1940. It was designed by George Brough and is considered one of the most iconic motorcycles of all time. The 1936 model year is particularly significant, as it was the year that Brough Superior introduced several improvements to the SS100, including an improved frame and a larger engine.
Design and Features
The 1936 Brough Superior 982cc SS100 was a true masterpiece of motorcycle engineering. It featured a 982cc JAP (J.A. Prestwich) V-twin engine that produced 45 horsepower, giving it a top speed of around 110 mph. The engine was paired with a four-speed gearbox and a multi-plate clutch, which provided smooth and precise gear changes.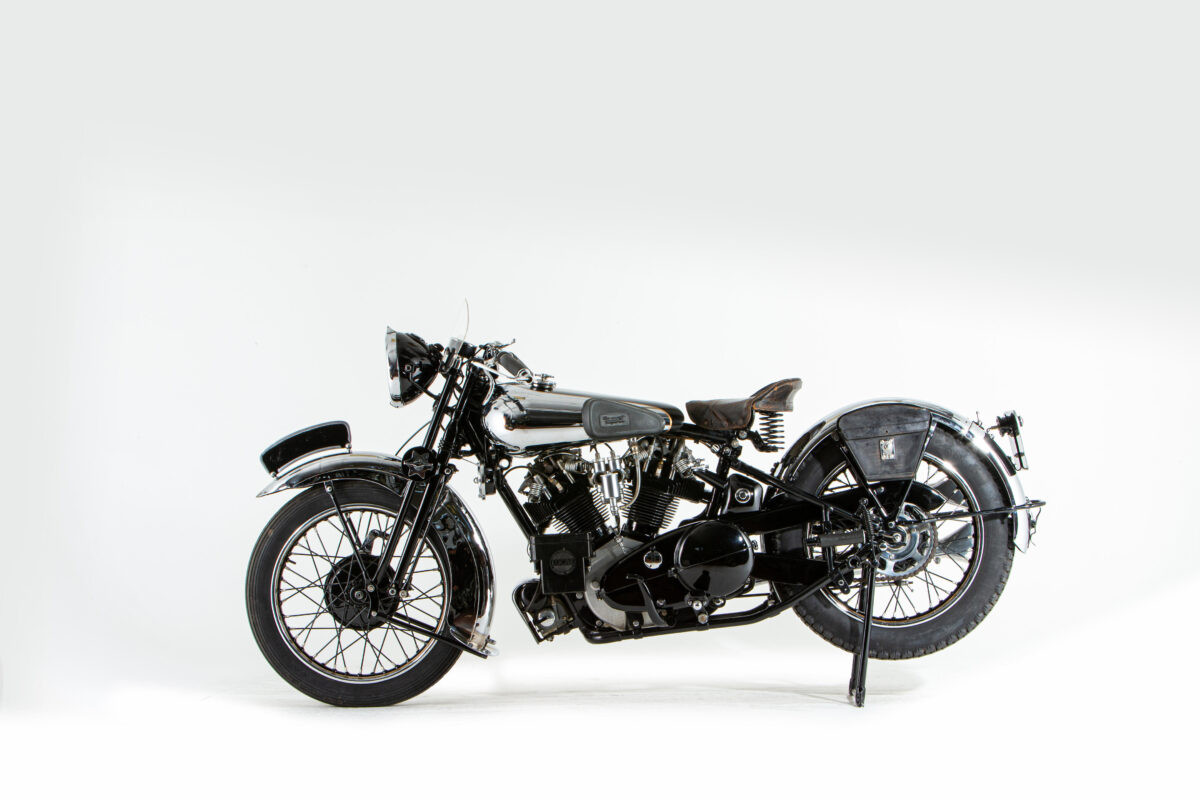 The bike also featured a double-downtube frame, which was an improvement over the single-downtube frame used on earlier models. The new frame provided increased rigidity and stability, making the bike more comfortable and safer to ride at high speeds.
Another notable feature of the 1936 SS100 was its advanced suspension system. It featured a sprung front fork and a plunger-type rear suspension, which provided a smooth ride and excellent handling on both rough and smooth roads.
History and Legacy
The Brough Superior 982cc SS100 was first introduced in 1924, and quickly became known as the "Rolls-Royce of motorcycles." It was renowned for its exceptional build quality, advanced engineering, and high-performance capabilities. The bike was favored by many famous riders of the day, including T. E. Lawrence (also known as Lawrence of Arabia) and George Bernard Shaw.
The 1936 model year was particularly important for the SS100, as it marked the introduction of several important improvements that would help solidify the bike's legacy as one of the greatest motorcycles of all time. These improvements included the new double-downtube frame, a larger engine, and an improved suspension system.
Today, the 1936 Brough Superior 982cc SS100 is a highly sought-after motorcycle among collectors and enthusiasts. It is considered one of the most valuable and desirable motorcycles in the world, with prices for well-preserved examples often reaching hundreds of thousands of dollars.
Conclusion
The 1936 Brough Superior 982cc SS100 is a true icon of motorcycle engineering and design. With its powerful engine, advanced suspension system, and exceptional build quality, it is easy to see why this bike has remained so popular among riders and collectors for nearly a century. Whether you are a fan of classic motorcycles or simply appreciate great design and engineering, the 1936 SS100 is a bike that is sure to impress.