Indian Motorcycle has revealed its first 'Forged' custom Sport Chief build, which was designed and handcrafted by Powerplant Motorcycles for renowned actor and motorcyclist, Norman Reedus. This is the first of three builds that Indian Motorcycle plans to reveal.
Passionate Rider, Norman Reedus
Known for his star role in 'The Walking Dead' and his show 'Ride with Norman Reedus,' Norman Reedus has a deep passion for motorcycles and lives life on two wheels. He collaborated with Powerplant Motorcycles to create a unique custom Indian Sport Chief that reflects his personal style and preferences.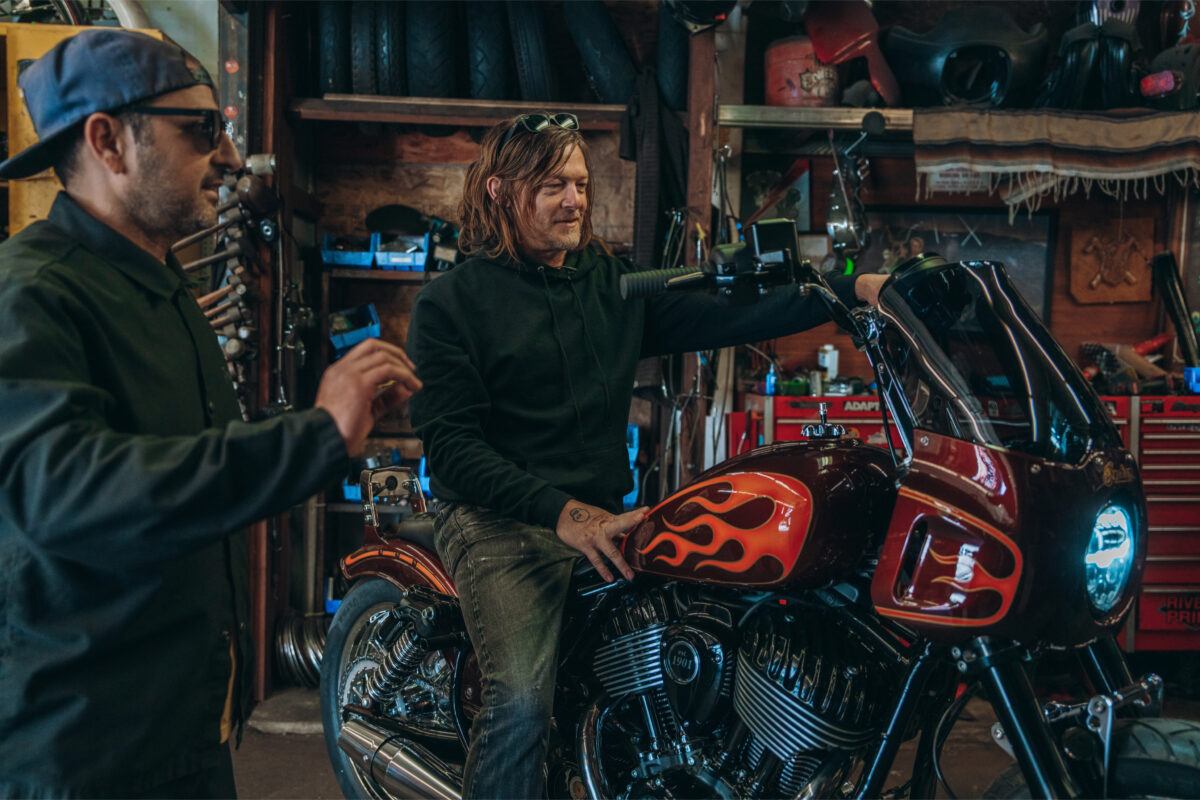 Customizations and Modifications
To achieve a sleeker and more streamlined look, Powerplant repositioned the rear shock mounts and relocated the swingarm mounts. They also lifted and narrowed the fuel tank and outfitted the tank and the side covers with three-inch louvers. A custom-made rear fender fits the narrower seven-spoke Morris Mag replica wheels, while custom eight-inch risers complement the Sport Chief's four-inch round touchscreen display powered by RIDE COMMAND.
Indian Motorcycle and Lyndall Brakes made matching chrome rotors and a sprocket to complement the modified seven-spoke Morris Mag replica wheels, which were narrowed down to fit Indian Motorcycle axles, brakes, rotors, sensors, and bearings. Powerplant also narrowed down the front fork system to accommodate an 11.5-inch rotor instead of a 13-inch rotor, due to the narrow wheel used.
Powerplant designed custom 8-inch risers to imitate the Indian Motorcycle display gauge engagement system and created handlebars that were narrow with lots of pull back to suit the bike's needs. They also fabricated a one-off stainless steel exhaust pipe with a RedThunder cone from the bike's Italian partners.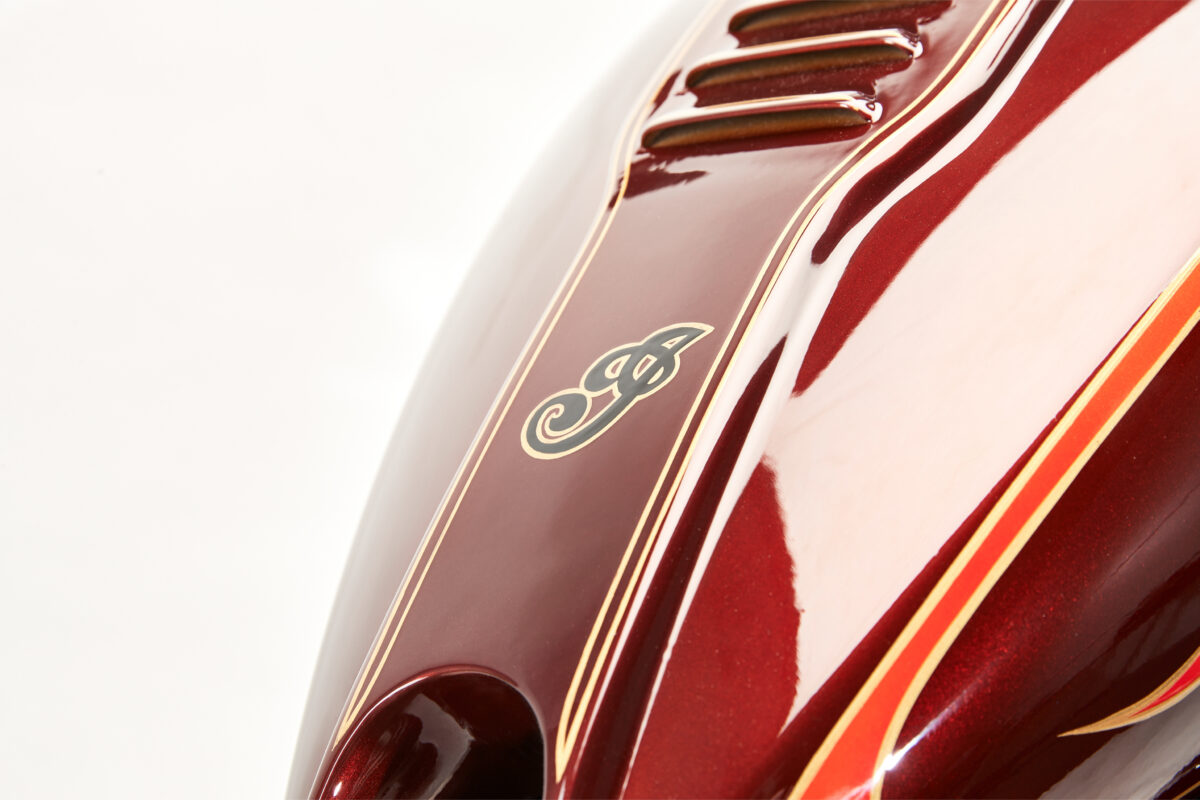 Craftsmanship and Style
To finish off the bike's custom look, Powerplant crafted a fully custom cobra-style gunslinger seat with a stainless steel seat pan and upholstered it. The custom paint job features a mix of root beer colors that was darkened to fit the Indian Motorcycle style. Paint and bodywork were done by Walt at WW Cycles, while Pacman added custom pinstripes. All work was conducted in-house except for the bodywork and chrome/powder coating, which were done by Garett GAS Powder in Simi Valley.
Overall, the first custom Sport Chief build by Powerplant for the Forged series is an impressive feat of engineering and design. With Norman Reedus as the inspiration, the motorcycle has a unique and stylish look that stands out on the road. Indian Motorcycle fans are sure to be excited to see what the next two custom builds will look like in the Forged series.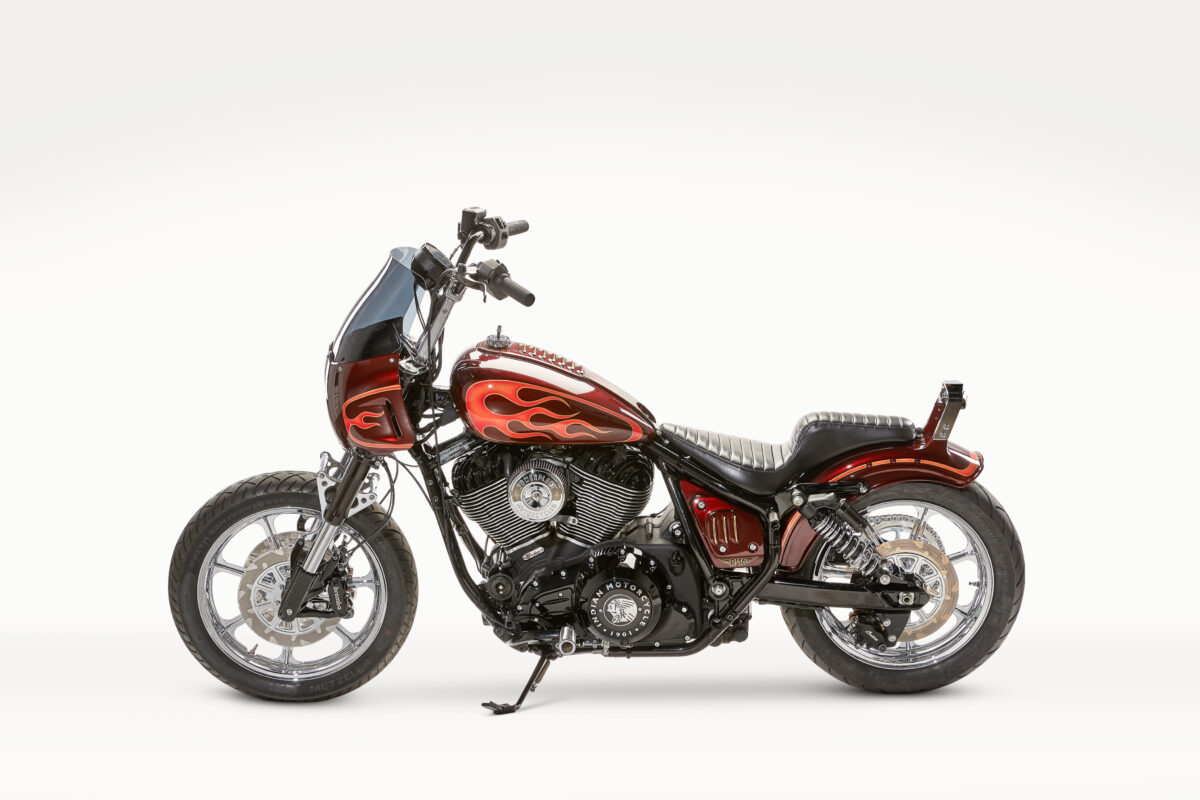 Watch Norman Reedus getting his first look and ride
Indian Motorcycle also released a video featuring the custom Sport Chief build by Powerplant Motorcycles. The video showcases the unique modifications made to the bike and highlights its sleek, streamlined design.
Upcoming Forged Series Builds
Next in the Forged series, Barnstorm Cycles will unveil its custom Sport Chief on May 10, and Carey Hart will unveil his build on May 18.
Indian Motorcycle's first 'Forged' custom Sport Chief build is a stunning example of the brand's commitment to craftsmanship and style. We look forward to seeing the upcoming builds in the Forged series and can't wait to see what Indian Motorcycle has in store for riders in the future.