The Indian Four 1,279cc Model 441 is a motorcycle that was introduced by the Indian Motorcycle Company in 1941. It was a touring motorcycle that was designed to provide riders with a comfortable and smooth riding experience.
The Indian Four was a unique motorcycle that featured a four-cylinder engine, which was rare in motorcycles at that time. The engine had a displacement of 1,279cc, which made it one of the most powerful motorcycles of its time. The engine was also equipped with a dry sump lubrication system, which helped to reduce friction and extend the life of the engine.
The Model 441 had a top speed of around 85 miles per hour, which was impressive for a touring motorcycle of that era. It also had a comfortable suspension system that provided a smooth ride, even on rough roads. The motorcycle's large fuel tank had a capacity of 4.5 gallons, which allowed riders to travel long distances without needing to refuel.
One of the unique features of the Indian Four Model 441 was its styling. The motorcycle had a classic Art Deco design, with smooth lines and a sleek, streamlined appearance. It also had a distinctive headlight nacelle, which gave it a distinctive look that set it apart from other motorcycles of the time.
The Indian Four Model 441 was produced for only a few years before production was halted due to World War II. During the war, the Indian Motorcycle Company shifted its focus to producing motorcycles for the military, and the Model 441 was discontinued.
Today, the Indian Four Model 441 is a highly sought-after motorcycle among collectors and enthusiasts. Its rarity, unique design, and powerful engine make it a prized addition to any motorcycle collection. While it may not be a practical motorcycle for everyday use, it remains a symbol of a bygone era of motorcycle design and engineering.
This particular Indian Four
This particular Indian Four was delivered to its original owner, Nick, in April 1941. Nick was a police officer in a small town in Illinois. He had ordered a 1940 Chief but was notified that his order did not make the production run. Instead, the dealer offered him a bike from the next factory run of Fours. All Nick had to do was provide a letter from his police chief stating that the bike was going to be used on the job, and his order would be added to the Chicago PD order.
Nick used this Indian Four for many years. He rode it to Seattle after the war when he moved there, and to San Diego when he moved there. He also used it to transport materials when he dug a well at his property in Escondido. This Indian Four was discovered on the SoCal AMCA Winter Road Run at Nick's house in Salton City. The second owner purchased the Indian from Nick in 1994; its current owner lives in Belgium and bought the Indian in the USA, where specialist Tim Grabber recommended the bike as a "true ++" example.
Condition
The current owner has had the Indian Four restored to its original condition. The sheet metal is excellent with only a few dings. The Indian is said to be very reliable, starting first kick every time. Oil pressure is 38psi at speed when warm, and 12psi at idle warm. Benefiting from some mechanical work carried out in 2016, the machine uses one quart of oil every 100 miles and is said to run straight and smooth. It has completed numerous AMCA road runs and daily rides without any difficulty or problem. Notable features include special 'orange marmalade' handlebar grips; a 4″ 'sewer' exhaust pipe; and a new buddy seat by Heather's Leathers.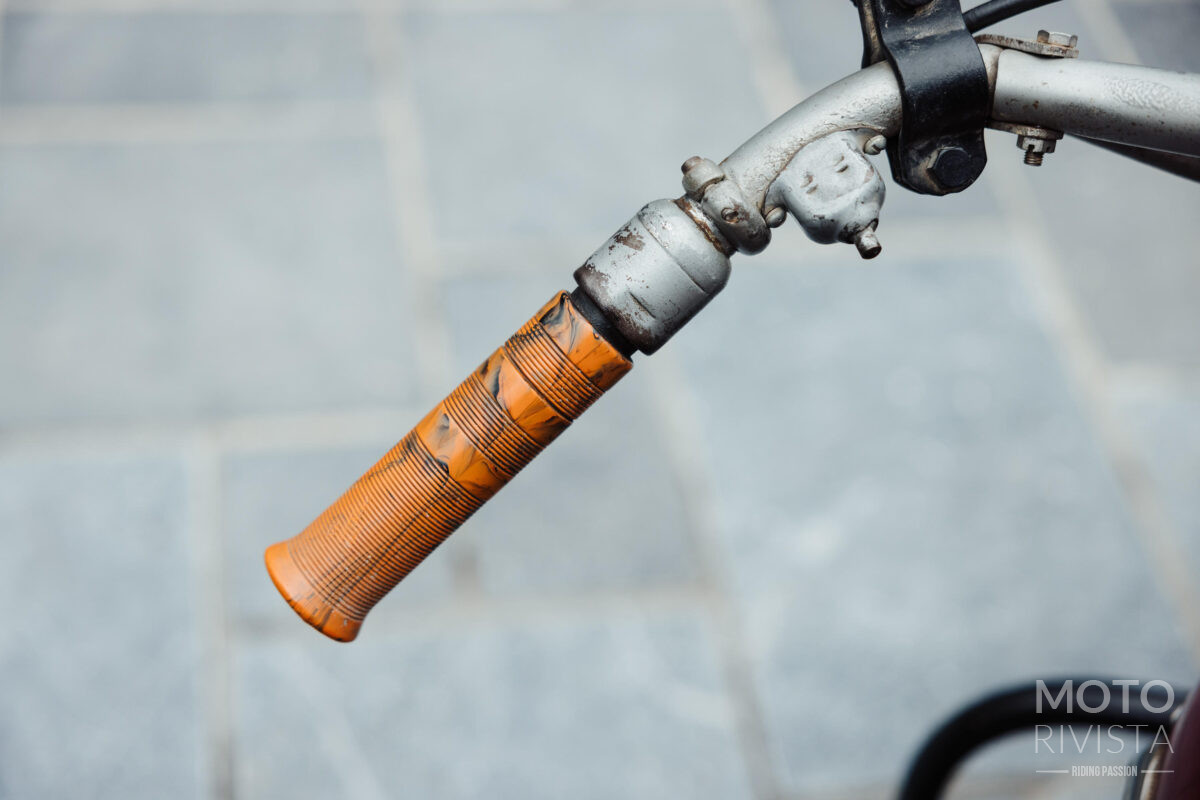 Conclusion
This 1941 Indian Four 1,279cc Model 441 is a rare and desirable motorcycle. It is in exceptional condition and has been well-maintained. It is a perfect example of the classic Indian Four and would be a welcome addition to any collection.