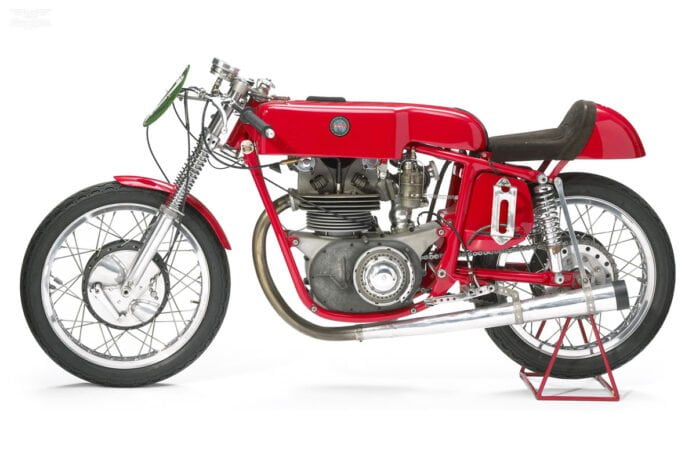 Benelli was established in Pesaro Italy in 1911 making it the oldest of all European motorcycle manufacturers still operational today.
Teresa Benelli, a widow, invested all of the family capital into the business hoping it would offer stable work for her six sons: Giuseppe, Giovanni, Francesco, Filippo, Domenico and Antonio. She also sent Giuseppe and Giovanni to study engineering in Switzerland.
In the beginning, it was just the 'Benelli Garage', which repaired cars and motorcycles and was already able to produce all of the spare parts needed for repairs.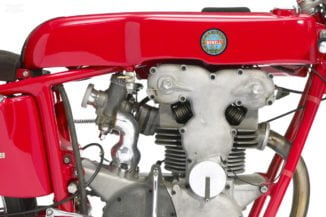 It was in 1920 when Benelli built its first complete engine in-house, a single-cylinder two-stroke 75cc model, immediately adapted to a bicycle frame. Two years later using a version specially designed for competitions, the youngest brother Antonio ('Tonino') Benelli made his racing debut.
During the Second World War the Benelli factory was completely destroyed and looted. But the Benelli brothers never lost their passion for motorcycles and Benelli was resurrected from the ashes of the factory. In 1939 Ted Mellors won the Tourist Trophy, riding a Benelli motorcycle.
Wartime devastation caused Benelli to remain out of production until 1949. Unsold war motorcycles were adapted to become civil motorcycles and generate income to restart operations. When production resumed, designs were still largely based on those of the pre-war period.
Rivals Moto Guzzi secured the first post-war 250cc Grand Prix World Championship in 1949. But in the 1950, Dario Ambrosini won the 1950 Isle of Man TT, repeating Mellors' success and consecrating his title by winning both the Italian and the World Championships. For the 1959 season Benelli produced a new, short-stroke 250cc engine, which produced 33 to 25bhp at 10,200rmp. The 250 single achieved one major success when Geoff Duke rode to victory in the 1959 Swiss GP, one of his last wins before his retirement.
The one you see here is a 1958 Benelli GPX1003, one of only four constructed Benelli 250cc singles and built originally for the 1959 season. A letter from renowned Benelli collector Giancarlo Morbidelli to this machine's owner reveals that of the other three, 'GPX1002' is owned by Mr Morbidelli and 'GPX1001' is owned by Ing. Radice in Bergamo, Italy, the owner of 'GPX1004' is unknown to this day. The bike was restored in 1990 and again in 2005 and has been ridden only gently on demonstration laps. A classic for any collector!