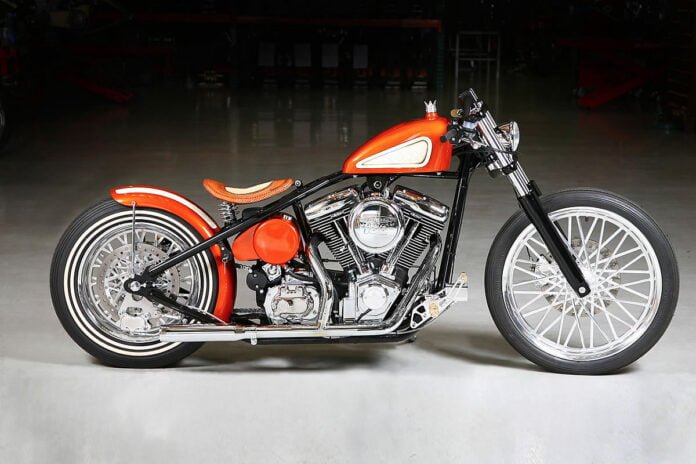 The Sucker Punch Sallys Slim Bobber is not for the faint hearted; this narrow-tire bike is made for people who need lots of horsepower on a very maneuverable, nimble chassis.
The rigid chassis fitted with a 100ci Evolution motor and a six-speed transmission. When it comes to make pull all of that power to a stop, 4-piston calipers front and rear will do that.
Final touches on this Sucker Punch Sallys included a tooled leather seat; Sucker Punch Sallys billet wheels, 7/8 bars and hand controls, and a Westbury fuel cap. Paying homage to bikes of yesteryear with an Avon speedmaster tire up front and Shinko in the back, as well as a ribbed rear fender, this bike screams old-school style.