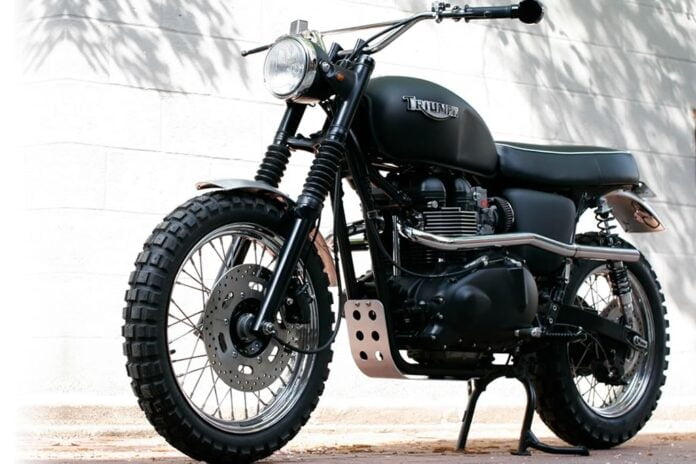 A small US company Hammarhead Industries, is the baby of James Hammarhead. Based in Philadelphia, Pennsylvania and engaged in piece production motorcycles on the basis of drainage Triumph and Royal Enfield.
The American Motorcycle refiners have built only three bikes, so far our favorite of these is Jack Pine. A successful, easy yet simple bike that impresses with style. Instead of plastic Hammerhead Industries replaced it with metal, speed and an aerodynamic kit.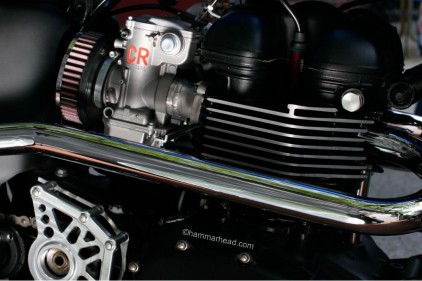 The base for Jack Pine is a 865cc Triumph Scrambler. The 2-cylinder with 58 hp added to the weight of 205 kg easy game. That's enough to stress in the city or on country roads to slide. Hammerhead Industries has changed the carburetor, air filter and exhaust. Visually, the rear frame is slightly reduced, the seat changed and a color called Rust-Oleum gloss and flat black was selected. The bike is a modern interpretation of the legendary 50's bikes.
This bike is devoid of not only the systems that characterize modern motorcycles, but deliberately made in the style of the fifties.
Waiting period for the finished motorcycle is 90 days, and the price tag is $ 16,500.