66 Bobber is one of our favourite bike from Sucker Punch Sally's.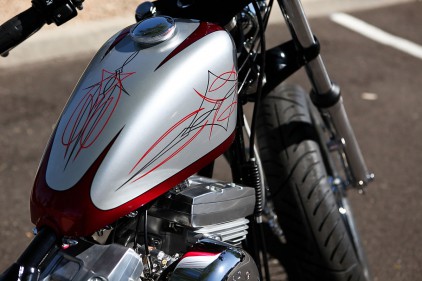 This bike is more aggressively styled version of the Traditional Bobber, this bike has been part of the SPS line up for a while.You can toss this bike around like a super motard, fat front tires provides great stability on the road.
This bike has an 80ci Harley-Davidson engine, six-speed transmission, rigid frame, Sportster-style tank, 16-inch front wheel, and Super Bars, Pro-One Lowers and Triple Trees, and superior braking via four piston calipers front and rear.