So many types of Harley Davidson motorcycles, one of them is a Harley Davidson Duo glide made in 1964.
Can be said from the very maximum performance Panhead engine manufactured by the Harley Davidson company, because in 1960 until 1964, only type of Harley Davidson Duo glide very fit or suitable for the machine.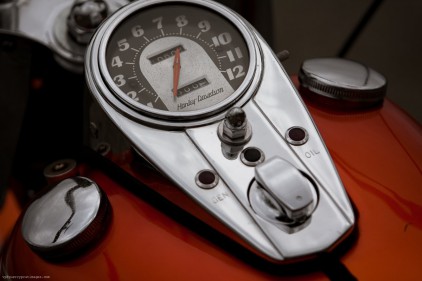 This 1964 Duo Glide was abandoned for years at the bottom of local H.D dealer. When "F" started to work as commercial in the garage, he immediately spotted this machine, as nobody was interested by, he restored it with the help of VTM. Paintjob was done by MBS.
The engine is now tuned and reliable with a double ignition, S&S cylinders and pistons, Jim's strenghtened pushrods and valves springs, Electronic ignition by Mallory, Delkron crankases, Andrews suicidal clutch, and double disk brakes by Performance machine.