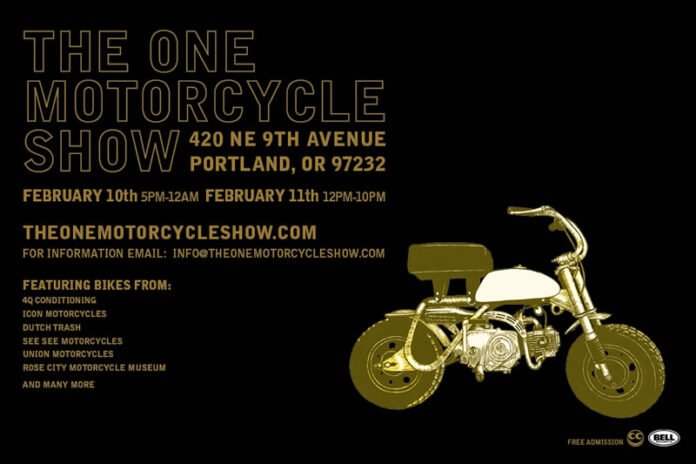 Brought to you by See See Motorcycles 'The One Motorcycle Show' returns to Portland, Oregon for another year.
This 2 day event is on February 10th and 11th 2012. Featuring bikes from 4Q Conditioning, Icon, Dutch Trash, See See Motorcycles, Union Motorcycles, Rose City Motorcycle Museum and more!
Admission is free, so if you are in the area be sure to check it out!