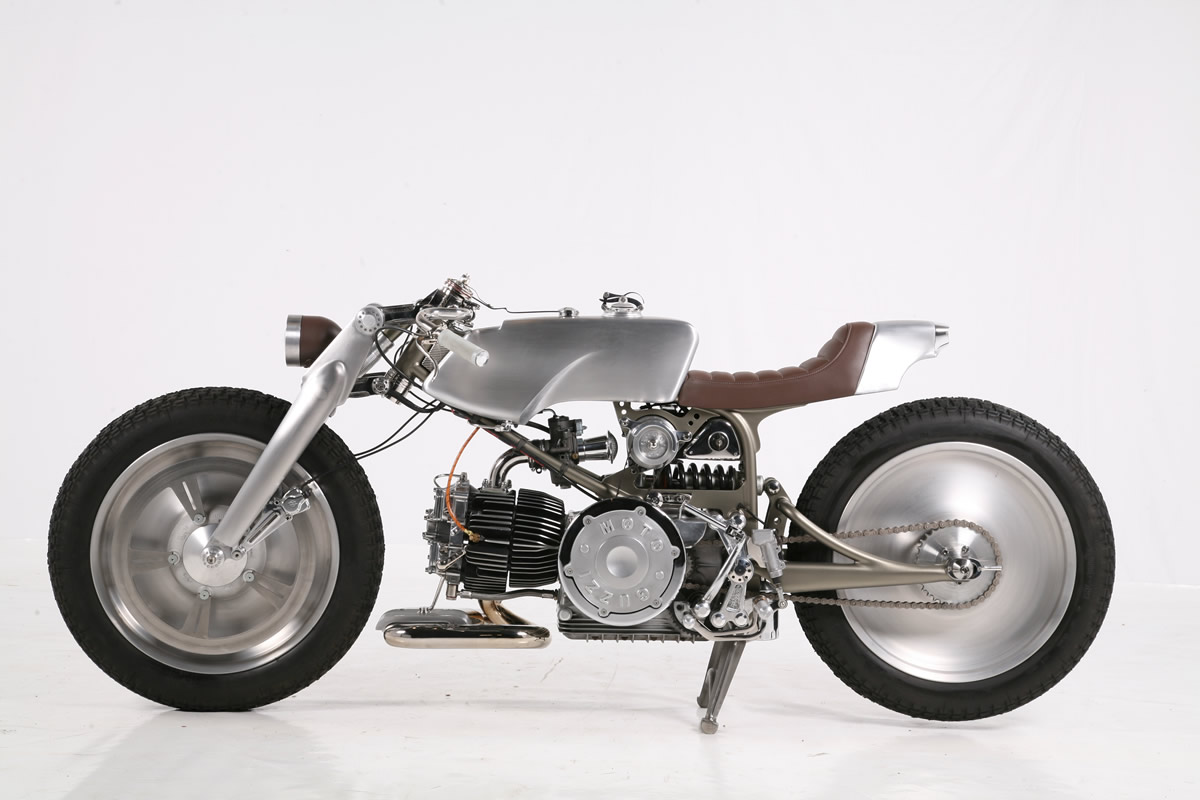 Two Irishmen Don Cronin and Michael O'Shea from Medaza Cycles have taken the freestyle class title at the 2013 AMD World Championship. It was their hand crafted creation a Moto Guzzi Nuovo Falcone aka Rondine which took out this award.
The 2013 AMD World Championship were held for the first time in Europe, at the Big Bike Europe Expo in Essen, Germany. The entries came across from 23 countries and the place was jam packed with 122 machines appearing in five different classes.
The freestyle class featured 66 bikes competing for the title of 2013 World Champion, but Medaza Cycles Moto Guzzi Nuovo Falcone aka Rondine ticked all the boxes of the championship and was awarded this title.
Picking a winner amongst 66 bikes wouldn't be an easy task, especially when you have to be the best in design, innovation, and engineering. The Iris duo was right on the trophy with this build. Their custom craft featured a one-off frame to support the single-cylinder, 1971 Moto Guzzi Nuovo Falcone 500 engine.
This custom Moto Guzzi Nuovo Falcone features hand-formed aluminium bodywork. A one-off girder front end incorporating heavily modified V-Rod swingarm which brings the unusual style to this build. The Moto Guzzi Nuovo Falcone 500 mods include capacity increase to 580cc, lighter weight valves, pumper carb, lightened flywheel and modified lubrication system. A one-off permanent magnet alternator and external oil lines in stainless.
Other modification includes a one-off exhaust, handlebars, electrics box and rear sets in stainless. Also a one-off external flywheel and embossed aluminium hubcap. The finished Moto Guzzi Nuovo Falcone aka Rondine rolls on modified V-Rod 19-inch front and rear wheels and One-off brake disks and caliper mounts.
With this build Medaza cycles has raised the bar for the next AMD World Championship.