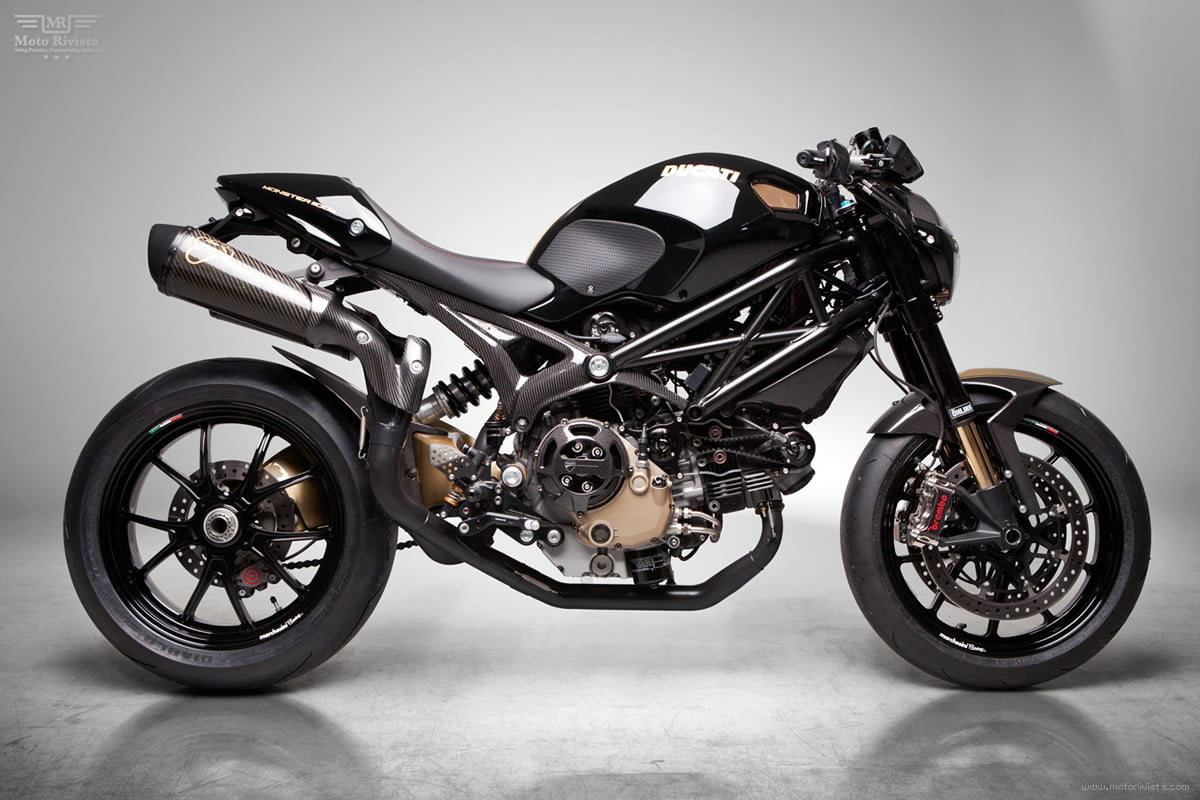 What would be the most desirable iconic naked sportbike ? Answer to that would be the Ducati Monster, the aesthetic appeal and structural efficiency is what made this bike iconic.
While most drawn to the Ducati Monster for its raw beauty and performance, many consider it a blank canvas, perfect for customization and personalization.
The feature of the day a Ducati Monster 1100R belongs to Arrick Maurice brand manager of Ducati's North American market. Arrick's custom Ducati Monster 1100R was a non-eligible entry for the 2011 Monster Challenge.
According to Arric "For 2011, we launched a customization competition for Ducati Monster owners and while I wasn't eligible to compete. I couldn't pass up the opportunity to roll up my sleeves and join in on the fun. What started off as a short list of modifications quickly spun out of control… in a good way."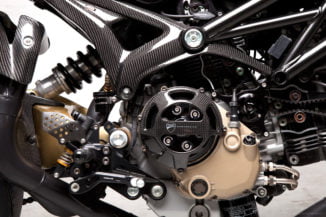 The build started with Arrick's own 2009 Ducati Monster 1100S and the stock bike was taken apart. The intense modification includes a RAM Italia magnesium swingarm and RAM Italia carbon fiber subframe.
The entire build is packed with carbon fiber and features a Ducati Performance carbon fiber front fender, a Ducati Performance carbon fiber rear fender. It doesn't stop there also a Ducati Performance carbon fiber instrument cover, a Ducati Performance carbon fiber air intakes and a Ducati Performance carbon fiber open clutch cover. All that carbon has shredded the stock Ducati Monster 1100S weight from 178kg to 167kg, now there you have the power of lightweight.
At the front Arrick's custom Ducati Monster features Anodized black Öhlins Forks, Speedymoto upper and lower triple clamps and Speedymoto tall boy clip-ons. The rear is fitted with a powder coated black Öhlins rear shock with Light Werkes integrated tail light. The finished custom Ducati Monster 1100 S was painted by Finishing Touch of Monteray, CA.
Arrick's custom bike is loaded with passion and desire and clearly demonstrates his taste in customizing one of kind Ducati Monster. Light up the image gallery to see the bike in detail.  We spotted this custom Ducati Monster 1100R on il Ducatista, a dedicated blog for Ducati enthusiasts.